Joachim Valis took over his parents' arable farm in 2000, which has been run by the family since 1894. Over the years, he concentrated on conventional onion cultivation, which is now the heart of the family business. Of course, cereals (wheat, barley, spelt, oats) and other crops such as soya beans and horse beans, maize and carrots are still cultivated. For a long time, sugar beets had been produced for the nearby sugar factory in Leopoldsdorf as well.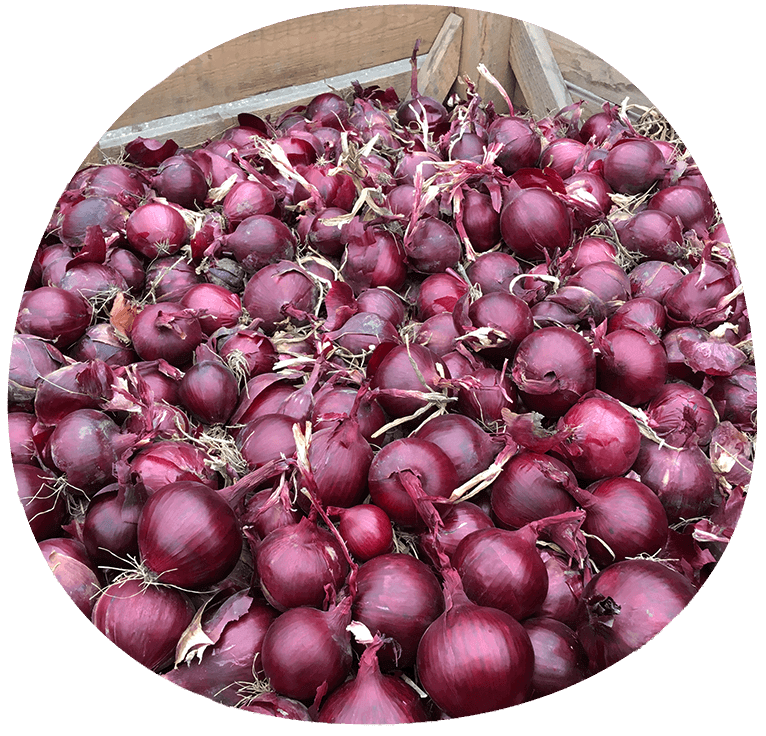 The family exclusively cultivates land around their home in Lassee, which is located in the middle of the region Marchfeld. The family has also invested in building the necessary storage facilities for the onions. After growing onions in spring and cultivating them during the summer, the harvest is brought in during August and September. The loose onions are stored in wooden boxes under optimal conditions over the winter and are continuously sorted and packed. Through our own company we sell our onions primarily in Southern and Eastern Europe.
Who manages the business?
Joachim Valis has been involved in his parents' business since his childhood and graduated from the Agricultural College in Obersiebenbrunn in 1995. Shortly afterwards he took over the family business in Lassee from his parents. Together with his family, the cultivation areas are slowly increased and the concentration on onion cultivation and own marketing is pushed forward. He is not only a passionate farmer, but also an enthusiastic FC Bayern.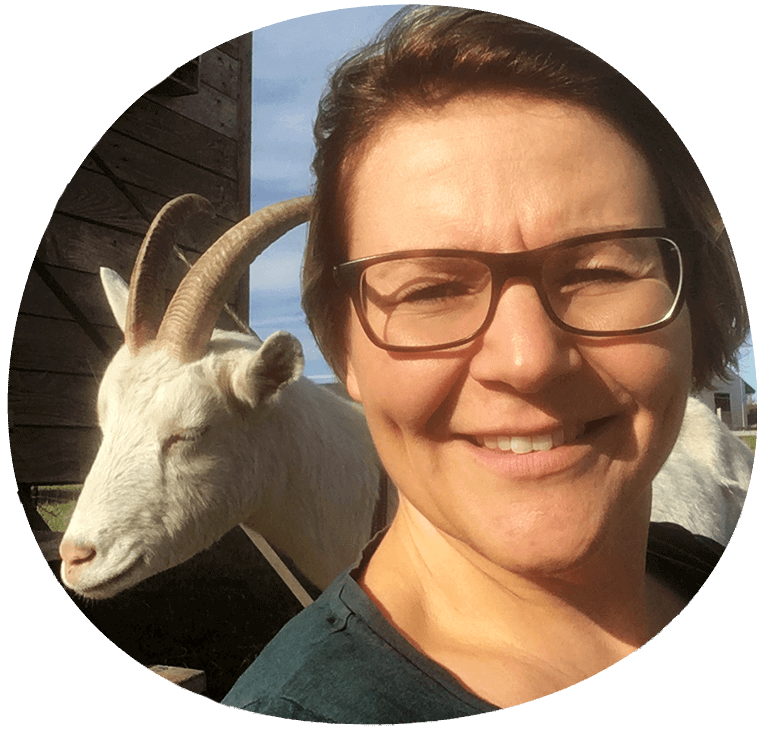 Sabine Valis, who studied business administration and worked full-time for a financial group for a long time, has been working full-time on the farm since 2017. The management of the business now requires the full commitment of the couple. Sabine Valis completed her training as a skilled agricultural worker in 2018. While working, she studied Green Care at the College for Agricultural and Environmental Pedagogy, graduading in July 2020. Her passion is caring for goats and sheep.
Today, Joachim and Sabine Valis run two agricultural holdings and a commercial enterprise in order to promote their agricultural products themselves.
With pleasure we open our farm doors for you. We invite our visitors to gain an insight into how a full-time agricultural business with a focus on vegetable cultivation works. You can experience the agricultural processes and connections, but also at the economic aspects of marketing. Of course, you will not leave without having the possibility to sit on one of the large machines.
A visit to our small herd of goats and sheep, which we run as a hobby and out of love for animals, is very popular. Especially our Carinthian Spectacle sheep love to cuddle.
For groups of children (kindergarten, schools) we organise two- to three-hour programs, which deal with selected topics of agriculture.
Learn everything you need to know about the cultivation, care, harvesting and storage of onions. Experience the actual "development" of the product from the vegetable section of your supermarket and find out what steps it has to go through until it reaches your plate.
You can have an authentic insight into production and packaging on site. You have the chance to find out more about why onions that are too small do not end up in the shops and why the packaging of onions also produces a lot of waste of good quality products. We will be happy to answer these and other questions during your visit.
If you know sheep and goats so far only from petting zoos, you have the possibility to get to know a small herd on our pasture really well.
You can experience the feeding and caring very closely, and you also have the chance to lend a hand with the work in the barn.
Learn more about these animals, about the right keeping and feeding and get closer to them. Above all, enjoy the peace and calmness of the sheep while they ruminate, or watch the always curious goats playing.
Especially our Carinthian Spectacle sheep enjoy extensive crawling and like to lie down in the grass with visitors.